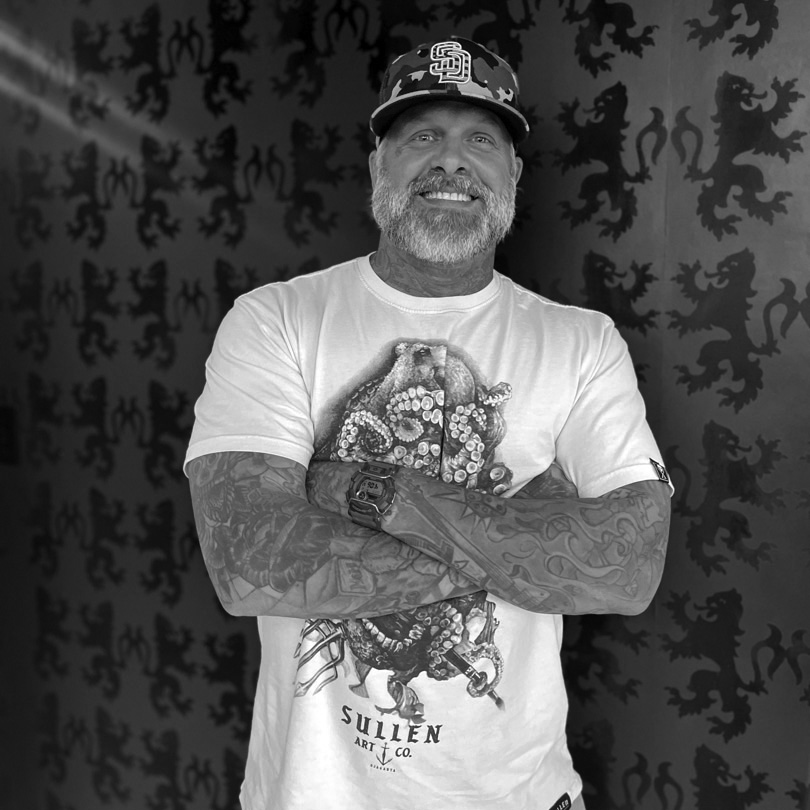 Jason Roofe Tattoo Artist
Jason is born and bred Las Vegas native, a father and United States navy veteran. He been tattooing since 2004 and his motto is 'no attitude – just gratitude'.
He specializes in bright bold and colorful tattoos, enjoys doing soft and smooth black and gray tattoos, Japanese lettering, photo realism and portraits.
Interests include Tattooing, Painting and Punk Rock.